Flexible Technology Options for Efficiency and Effectiveness
Protecting your customer delivery experience is as important as protecting the products they receive – which is why Diakon is dedicated to the most customer-centric technology. We offer solutions that are flexible, adaptable, and scalable.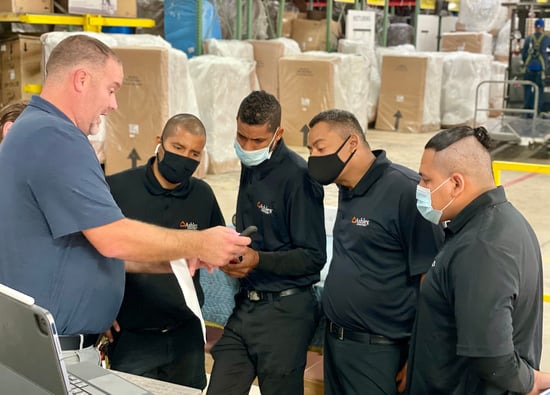 Contactless Delivery Solution
From dynamic routing and scheduling to 100% contactless delivery Diakon has the best applications to optimize your last mile delivery experience and keep your customers safe. Our Contactless Delivery Solution(CDS) helps team teams and customers safe by:
Pre-delivery text confirmations to screen customers with COVID-19 symptoms
Delivery address, customer and product verification via text message
Proof of delivery and customer signatures without exchanging devices or paper manifests
Real-Time GPS visibility with live progress updates and ETA
Instant customer surveys on over 90% of deliveries
Custom reports to track delivery team performance
Dynamic routing and optimization
Customer resolutions via text message
On-line customer access to delivery ETA

Diakon Compliance Pro
Diakon Compliance Pro ensures complete compliance with client standards and provides transparency. By leveraging intelligent technology, you gain enhanced transparency of your organization's compliance status and sleep well at night. DCP is the ultimate solution for ensuring the highest level of integrity within your operations.
Request a Quote
To find out more about any of our services or to request a service quote, contact us today!