Appliances and electronics are an essential part of the home that significantly increase quality of life. Appliance set-up and installation--whether it's for the kitchen or a new washer and dryer--can be difficult even when done properly. When not done correctly, it can be inconvenient, costly and cause significant damage to the entire home. Diakon facilitates installation and set-up of appliances to remove the headache and risk that can occur post-purchase.
See how we can help you.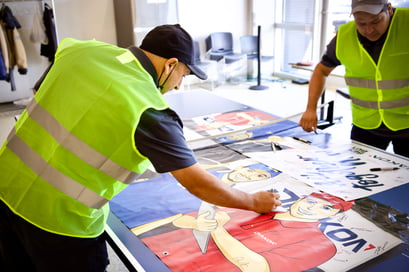 Committed to Customer Service
Whether the final destination is a commercial job site or a private residence we offer a comprehensive solution so that your customer isn't inconvenienced multiple times to receive a delivery and manage an installation--ultimately leaving them to coordinate with multiple vendors for the same purchase. Using a single solution is more cost-effective, convenient, and reliable.
Our professional technicians enhance the delivery experience by providing peace of mind that products are set up and working properly. After the installation is complete customers receive a review of how to safely operate the functions and features of their new appliances. Some might call this going the extra mile, we know it as simply "being dedicated to the last-mile."
Basic delivery and installation of dishwashers, ranges, washers, dryers, exercise equipment, refrigerators, and more:
Uncrate, set in place and level
Hook-ups to existing electric, gas, and water connections
Clean-up of debris and optional removal/disposal of replaced merchandise
Connect dryer to existing vent
Demonstration of product features for proper operation
Complex installation: If the product your customer purchased from you requires a more complex installation – we can do that too in various regions. Complex installs include alterations to the existing location of the appliance; installing new electric, gas, or water lines; carpentry work for an existing location for the new product; or carpentry work for built-in items, such as refrigerators, ranges, and ovens.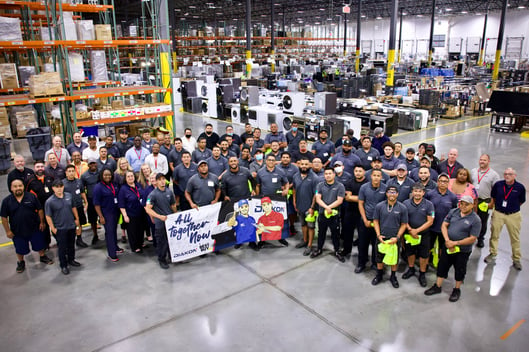 Proven to Succeed. Trusted to Deliver.
When you partner with Diakon we become and extension of your brand and company values. When your operational objectives change or your business grows we change and grow with you to offer the best solution for each scenario. From figuring it out to getting it done, we're here to help.
Other benefits we offer during delivery service include:
Automated pre-delivery notifications
Delivery customer, address and product verification
Automated post-delivery surveys
Real-time GPS visibility
Live progress updates and ETA
Online customer tracking of delivery status and ETA
Request a Quote
To find out more about any of our services or to request a service quote, contact us today!